Easy Chicken Liver Pate
December 13, 2022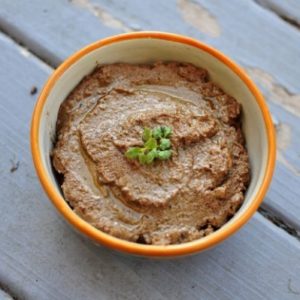 Chicken livers are lower in vitamin A than beef or lamb liver, but may be better nutritionally because they contain a balance of vitamins A, D and K2—all three of Weston Price's fat-soluble activators in one delicious package.
Ingredients:
1 pound livers from pastured chickens
2 tablespoons butter, lard or bacon fat
1/2 cup cognac
1/2 cup homemade beef or chicken stock
1 clove garlic, crushed
1 teaspoon dried green peppercorns, crushed
1/4 teaspoon dried rosemary, crushed
1/2 teaspoon dry mustard
1/2 teaspoon dried dill
3-4 tablespoons softened butter
unrefined salt to taste
Pat livers dry and saute in butter, lard or bacon fat until well browned. Add cognac and stock to the pan and deglaze. Add garlic, peppercorns, rosemary, mustard and dill. Boil the liquid down until it forms a thick paste. Allow the livers to cool slightly and then process until smooth in a food processor with softened butter. Season to taste with unrefined salt. Serve with sourdough toast or on endive leaves.
Enjoy!!!