Local Co-Op/Food Clubs
For those of you living near the locations shown below, you can pick up at a local Co-Op or Food Club in your area, instead. It often saves money due to lower shipping cost.
Contact information is shown below, by state and location. They all have different delivery/pickup schedules ranging from weekly, bi-weekly, and monthly. Ordering deadlines will vary. If the particular Co-Op or Food Club does not have their own website you are welcome to place your order here. Simply select the Co-Op of your choice at the checkout and the farmer will delegate your order to the right location.

---
Alabama
Auburn – Debbie Vail
Birmingham – Rebecca Rodgers
---
Arizona
Phoenix – Emily Heller
---
California
Murrieta/Temecula
Summer Whiteside
---
Pasadena/Claremont
Rebecca Thormure
---
San Jose
Jill Hume
---
Colorado
Boulder
Austin Estes
WOFC-Boulder@outlook.com
Lakewood
Austin Estes
WOFC-Lakewood@outlook.com
---
Florida
Orlando
Diana Coughlin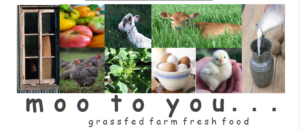 ---
Titusville
Ginny Parker
---
Tampa
Eva Vaselev
---
Palm Beaches/Martin County
Anke Meyn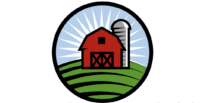 ---
Nevada

Las Vegas
Drew Pollner
Email: info@projectfitnesslv.com
---
Massachusetts
Carlisle
Julia MaCQueen
Chelsea
Ann Smith
---
New Jersey (North)
Madison

 
Darla Gorka
---
Montclair
Jordon Bachvoroff
---
New Milford

LISA SANDHUSEN
---
New Jersey (South)
Dennisville
andrea mcdonna
(609) 412-8865
Williamstown
Sheereen Chandani
---
New Brunswick – N. Trenton
Christina Wagospeck
---
New York (East)

Chestnut Ridge
kemal lowenthal
---
Kingston

Active drop site – call the farm
---
New Paltz (North)
Helen Mendoza
---
Beacon
Rebecca Azzarelli
---
Mt Kisco
Bobby Zaneski
---
White Plains
Magda Durante
---
North Carolina
Durham – jacob williams
(919) 414-9107
Asheville – Rachel Blalock
---
Texas
Round Rock/Austin Texas
Jennifer Nomi
Dallas
Christine Muldoon